Mississippi Barrier Islands Restoration
The Challenge
A chain of islands (Barrier Islands) along the Mississippi coast of the Gulf of Mexico protects the mainland against currents, waves, and storm surges. The major islands are Cat Island, Ship Island, Horn Island, Petit Bois Island, and Dauphin Island. The shapes and sizes of the islands have changed significantly since the 1800s, with the islands generally shrinking and shifting westward, especially after major tropical cyclones.
The islands are subject to natural erosion due to tides, waves, (tropical) storms, and hurricanes. Dredging of deep navigation channels further contributes to the erosion of the islands. One of the largest of the Barrier Islands, Ship Island, was breached by Hurricane Camille in 1969 and further impacted by Hurricane Katrina in 2005, which created a 3.5 miles wide gap. This loss of land negatively impacts the natural values of the islands and reduces protection of the mainland from storm conditions.
Following Hurricane Katrina, the United States Army Corps of Engineers (USACE) implemented the Mississippi Coastal Improvements Program which includes the restoration of the Barrier Islands to the pre-Hurricane Katrina conditions. As part of the environmental assessment, to validate the designs and to evaluate the impacts, the USACE requested specialist advice from the CH2MHill-RHDHV-Deltares consortium. We were contracted for a numerical modelling study, workshops, and knowledge transfer.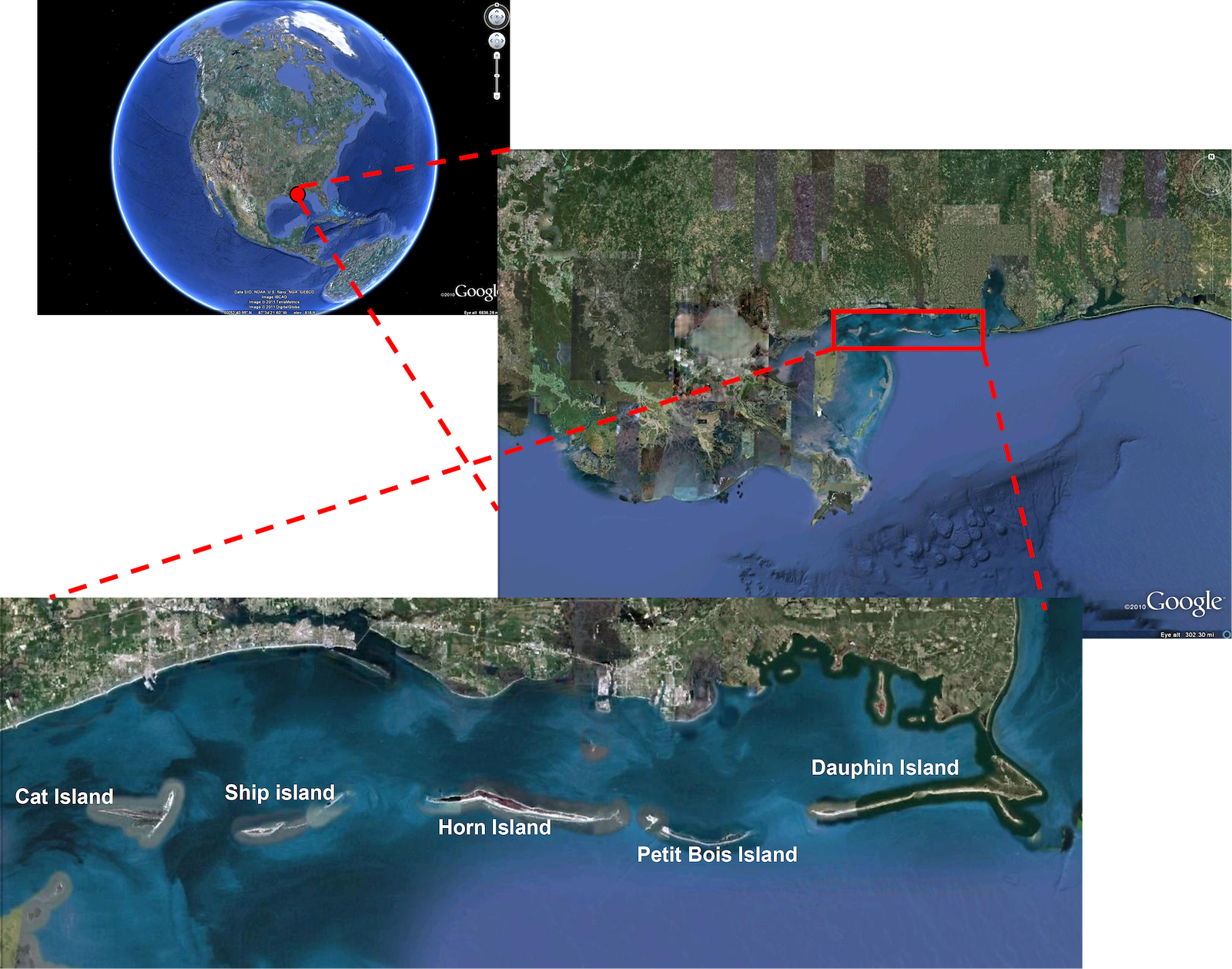 Our Solution
The consortium studied the behavior of a possible large nourishment (20 million cubic yards), planned for the breach "Camille Cut" and at the eastern end of Ship Island. Using advanced computer models (Delft3D, SWAN, XBeach, ADCIRC) we studied in detail the development of the nourishment and the morphological effects of various alternatives during daily wave conditions as well as under hurricane conditions.

The Outcome
The fill design of the nourishment was optimized to limit the loss of sand during construction. As the islands form an environmentally rich environment, the impact of dredging works on the sensitive sea grass areas were determined.