Coastal protection solutions at the Maldives
The Challenge
The southern islands of the Maldives, a small archipelagic state in the Indian Ocean, are experiencing severe erosion, and flooding problems. The coastline of the islands is heavily exposed to large swell waves travelling thousands of kilometres across the ocean.
One of these islands is the densely populated island of Fuvahmulah (8,500 inhabitants). Waves are causing erosion of the ridge that protects the low-lying centre of the island against flood hazard. If the erosion of the coastal ridge continues, large parts of the island of Fuvahmulah will be flooded, threatening the safety and livelihood of the inhabitants.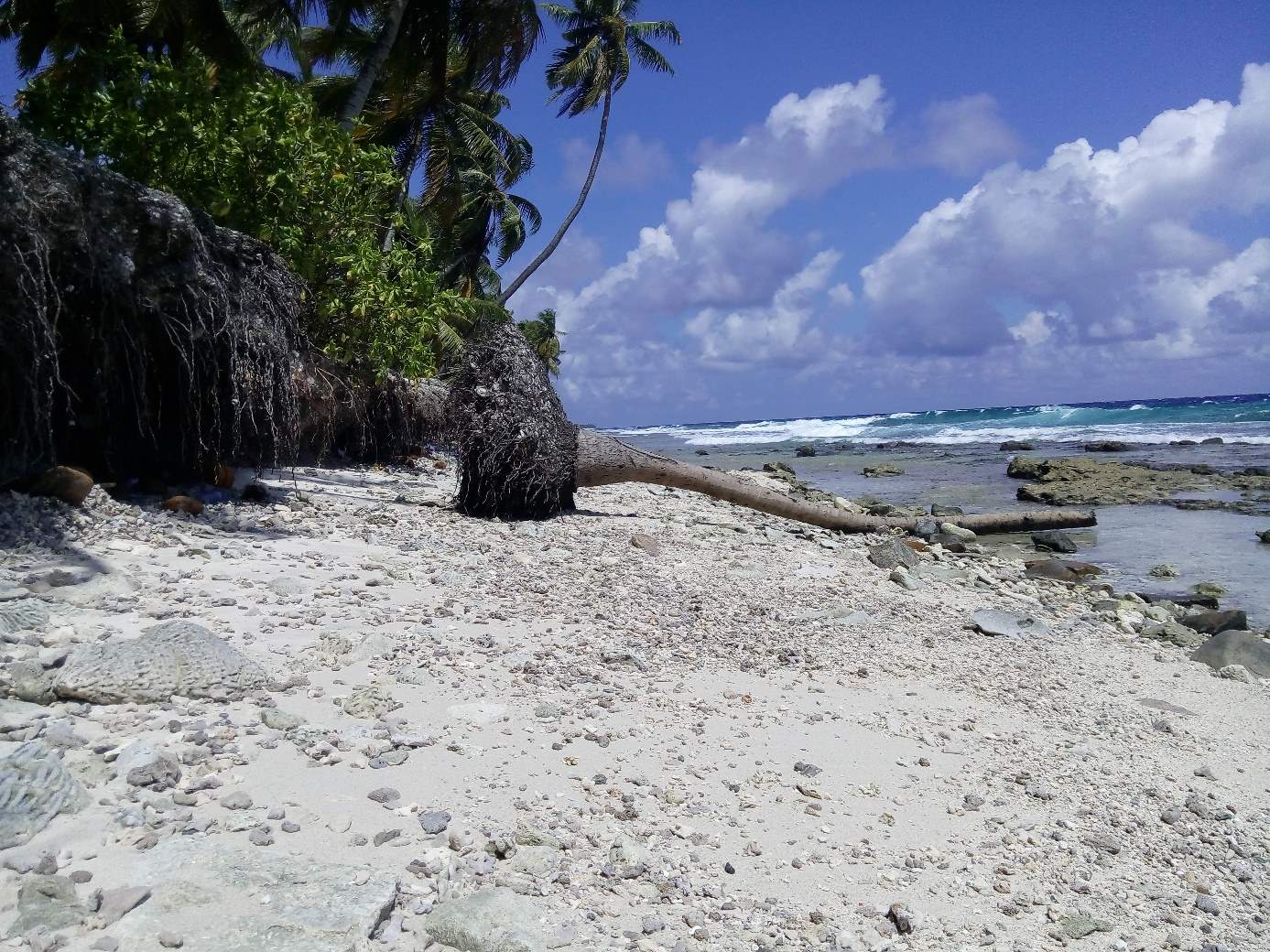 Our Approach
The development, implementation and maintenance of sustainable coastal protection was studied. An extensive problem analysis has been carried out, and a wide range of conceptual solutions were developed. Extensive numerical modelling was conducted, including:
thorough assessment of the offshore wave climate based on hindcast data (NOAA data);

offshore-nearshore wave transformation (2D SWAN model);

detailed analysis of wave behaviour on the shallow reef (2D SWASH model);

assessment of the longshore sediment transport along the coast (LitPack model);

assessment of offshore flow patterns and flow velocities (Delft3D model);

dam breach and flooding analysis (GIS);

wave overtopping assessment based on numerical wave flume model (CoastalFOAM).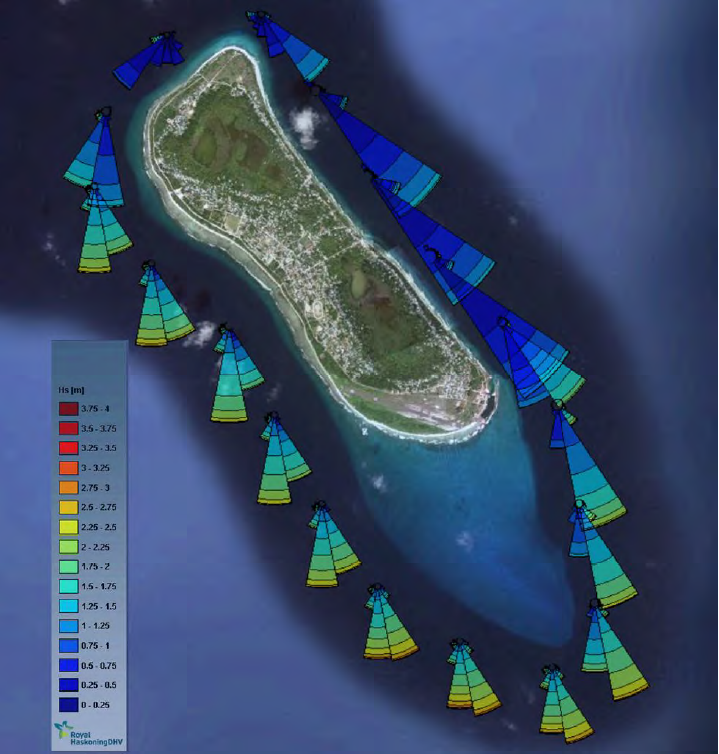 The solution
These studies were input for the problem analysis, the Environmental Impact Assessment (EIA), and the technical design of structural measures. The numerical modelling and expert analyses have resulted in design conditions for the conceptual design alternatives (feasibility study) and the reference design of an onshore rock revetment stretching 2.6 km. This coastal protection solution shall provide the island with a sustainable protection against erosion of the ridge due to waves and currents. Furthermore, the modelling results provided environmental guidance and restrictions for the construction methodology (Environmental Impact Assessment).